Areas of counselling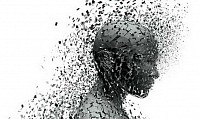 Some areas which we can cover in counselling include -
• Abortion
• Abuse
• Addiction(s)
• ADHD
• Anger Management
• Anxiety
• Asperger's Syndrome
• Autism
• Bereavement
• Bullying
• Cancer
• Career Counselling
• Carer Support
• Chronic Fatigue Syndrome/ME
• Dementia
• Depression
• Disabilities
• Discrimination
• Domestic Violence
• Eating Disorders
• Emotional Abuse
• Generalised Anxiety Disorder
• Health Anxiety
• Hoarding
• Infertility
• Learning Difficulties
• Loneliness
• Low Self-confidence
• Low Self-esteem
• Miscarriage
• Obsessive Compulsive Disorder (OCD)
• Panic Attacks
• Paranoia
• Passive Aggressive Behaviour
• Phobias
• Physical Abuse
• Post-traumatic Stress Disorder (PTSD)
• Pregnancy and Birth
• Redundancy
• Relationship Problems
• Self-harm
• Sexual Abuse
• Sexuality
• Spirituality
• Stress
• Trauma
• Work-related Stress
• Young Carers
The Rewind Technique
I specialise in Post Traumatic Stress Disorder (PTSD), using the Rewind Technique where a client can gain closure to traumatic events.  PTSD causes involuntary recall which can be in the form of nightmares, hallucinations, flashbacks and ruminations. Triggers can be smell, physical, visual or auditory. Rewind can be completed in 2-3 sessions, where involuntary recall and avoidance behaviour can stop.  There is no disclosure in Rewind; there is closure without disclosure.
The Rewind Therapy (RT)  has become internationally recognised as an effective way to treat PTSD.
The technique is not intrusive and there is no requirement to disclose details of your trauma, so as to avoid retraumatisation. It is a comfortable and effective treatment that can greatly reduce flashbacks, nughtmares, traumatic or phobic symptoms quickly.
Rewind Technique is a treatment which uses guided imagery and relaxation so as to reduce negative emotional and physiological symptoms in your life.
Rewind  offers a way of permanently stopping the involuntary recall of the trauma by filing the traumatic event so it comes under control, while voluntary recall remains.
The cost of Rewind is £300 for treatment, which includes up to a maximum of 4 sessions.  The initial session (up to an hour), is followed with a follow-up appointment 2 weeks later. Occasionally there is a requirement for one or two further sessions.
This service is offered FREE to Veterans.
Please contact me for further details.